Increase The Value Of Your Home
Let Elena Vera and Compass Prepare Your Home For The Market By Upfronting the Cost for Home Improvements and Repairs Before Listing —So You Can Get More!
From Home Improvements to Staging and Much More! No Hidden Fees or Interest Charge -Ever! You Choose The License Contractor, We'll Pay The Cost!
Exclusive to Compass, Our Concierge program is among a suite of services designed to prepare your home for the market. Whether it's roofing repairs, painting, moving and storage costs, or additional needs, Elena Vera will work with you to assess every opportunity to elevate your home's value and improve your selling experience.

Compass Concierge Services Include:
Mortgage Payments

Cosmetic Renovation

Painting (Exterior & Interior)

Staging

Moving + Storage

Deep Cleaning

Pest Control

Decluttering

Custom Closet Work

Landscaping

Electrical Work

HVAC

Much More…

Once the necessary improvements have been determined, Compass will cover all upfront costs, collecting payment for the services rendered at the time of the property's closing. By investing in your home's potential, we aim to provide a swifter, more profitable sale.

What Our Clients Are Saying:
"By utilizing the compass concierge program to increase our listing's value and selling price, our clients happily paid zero upfront costs and saw 10 offers resulting in a successful sale $203,500 over the original market list price!"
—The Dale and Alla Team | San Francisco
"We valued our client's house around $2,500,000 before any work was done. she invested $57,000 via compass concierge and sold for $2,825,000 after only four days on the market with two strong preemptive offers."
—The Marin Home Team | San Francisco
"We felt that utilizing both compass coming soon and compass concierge would provide us with an opportunity to knock this sale out of the park. while the coming soon listing was spreading the word, we were busy upgrading, decluttering and staging the property at concierge's expense. the property sold $600,000 over ask in 22 days."
—Kristen Jock & Khashif Khan | Brooklyn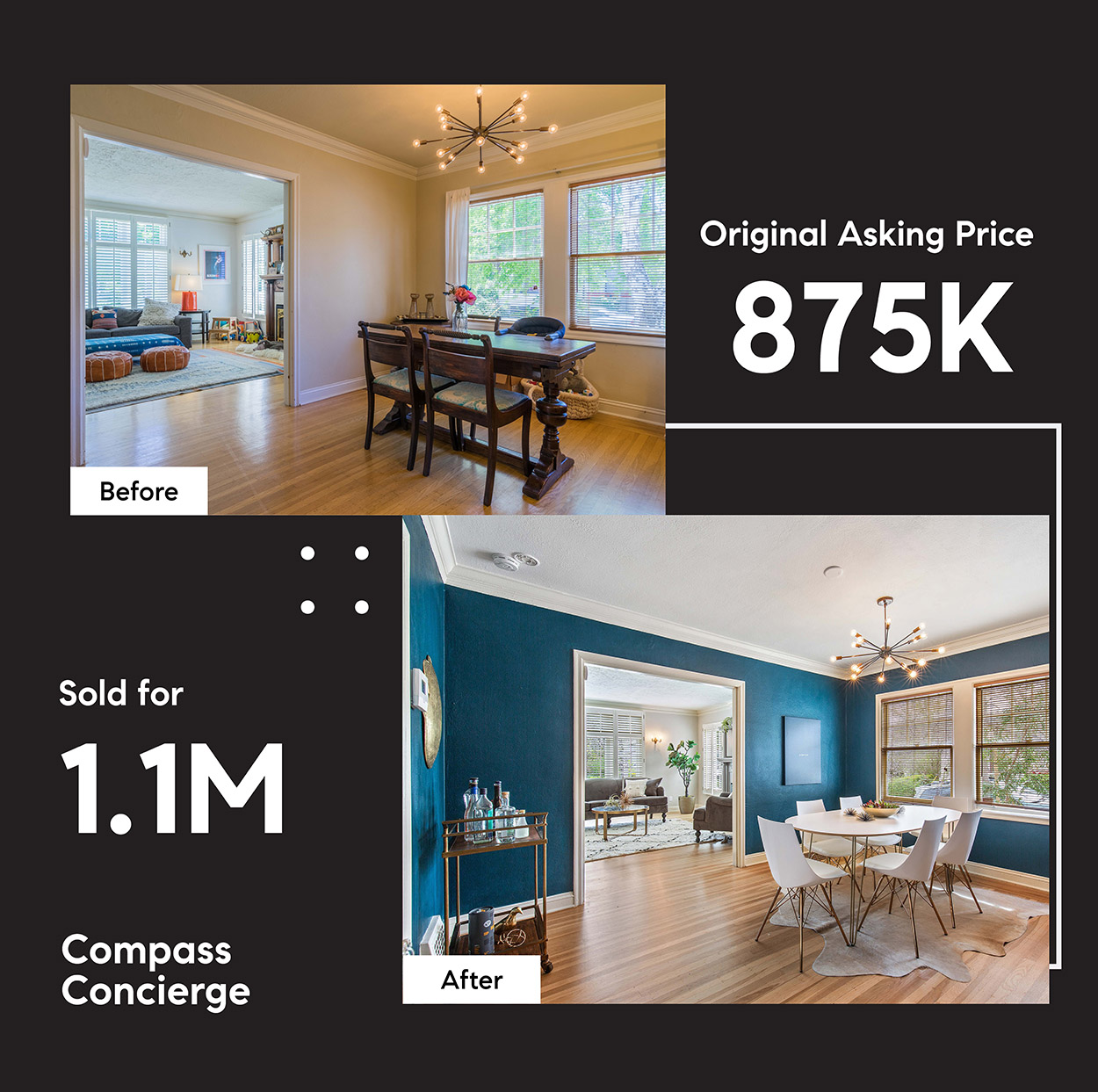 Got Questions?
Are there any services not covered by the program?
Our goal is for concierge to help as many clients as possible. The program is intentionally flexible; we've developed concierge to be used with most vendors for your convenience.
What costs are associated with Compass Concierge?
Compass will invoice you during or post-closing for the total cost of work covered through the program, and nothing more. There is no added cost for participating or interest owed to the company.
I'm Ready!
How Do I Apply For Compass Concierge?
If you're ready to inquire simply click HERE or Sign-Up below and Elena Vera will reach out to you within 24 business hours.

Can't wait? She's ready now. Call Elena @ (909) 699-8384
*If you're on a laptop or desktop, sign-up to the top-right of screen.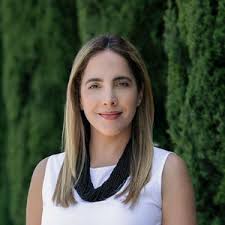 Elena Vera
Compass Realty
909-699-8384